Belly Dancing Basics: A Student's Home Study Companion DVD
by Sallamah Chimera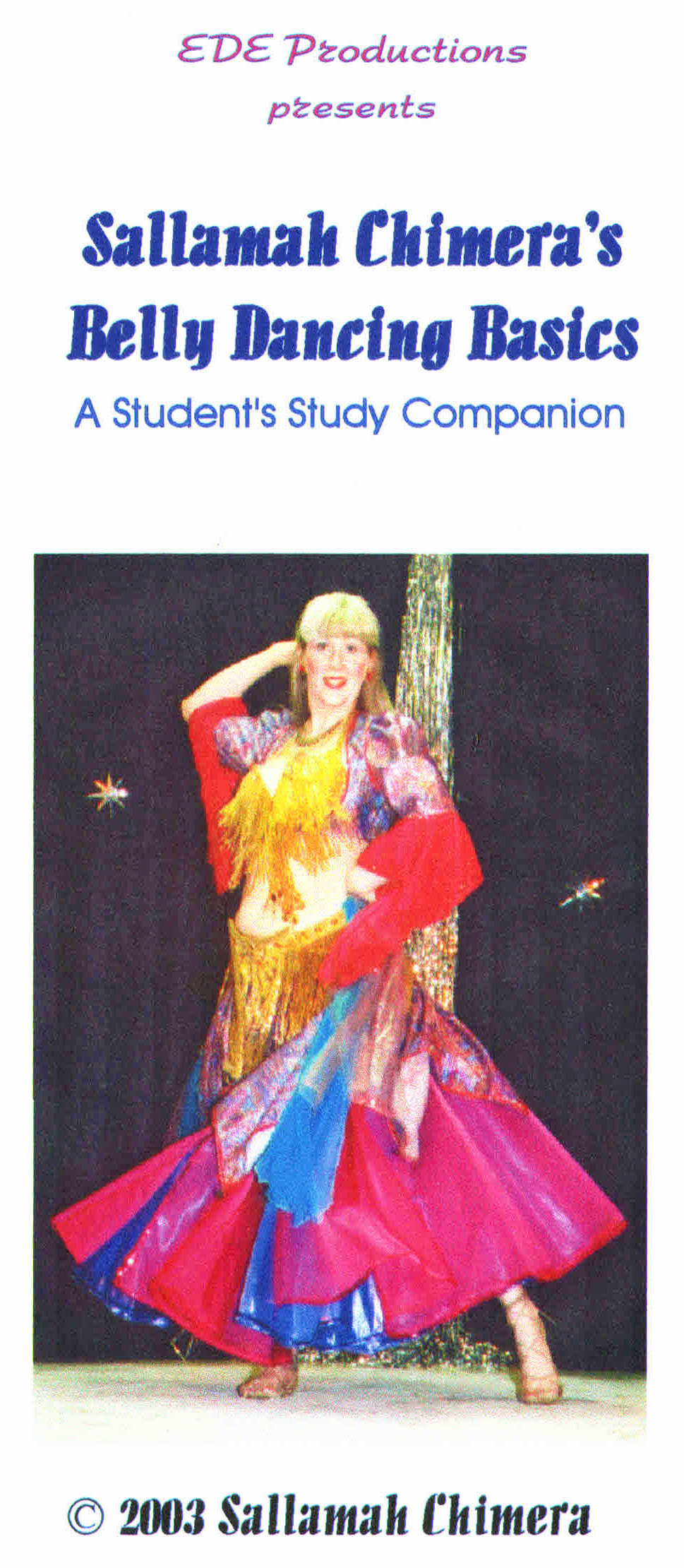 Sallamah Chimera's Belly Dancing Basics: A Student's Home Study Companion DVD is for beginning belly dance students to use as a supplement to their weekly dance classes to help them remember what was taught in class when they practice at home. It is also a refresher for intermediate students or those new to Sallamah's classes at Ethnic Dance Expressions to reveiw. Using Sallamah's DVD is like bringing your teacher home with you. It covers all the basic technique and isolations so you will be able to build more advance dance movements upon this foundation and vary it for each style of belly dance.

The DVD is a visual guide students and dancers can easily follow covering the basic belly dance techniques they want to learn along with the basic posture for belly dance. The belly dance technique is thoroughly demonstrated and explained. The DVD is arranged by body isolations in chapters: Head, arms, hands, chest, undulations and camels, stomach rolls and flutters, hip moves, shimmies, walks and vibrations as well as spotting and performing various kinds of turns and spins. An outline of the isolations and dance technique demonstrated on the video is included with the purchase of the DVD.

Coming Soon Dance Technique Demonstrations:
Excerpts from Sallamah Chimera's Belly Dance Basics DVD will be available in the near future.
Beyond the Basics with Sallamah Chimera: This DVD will have more advance movements and isolations for non-beginners.
Tom's Digital Services Include:

Video taping for Shows, Classes, Workshops, etc. VHS, Beta, and Hi8 or music cassette and album conversions
to DVD or CD.